Valentin Yotov signs for Bayern and makes the most of the holidays to continue training at Marcet.
He has Bulgarian parentage, grew up in the USA, plays in Germany and trains in Spain. If globalization has marked the personal path of Valentin Yotov, talent has marked his sporting career. This is demonstrated by his signing for Bayern Munich, the club he came to the 2018-19 season after overcoming a tryout in the Bavarian capital.
"The facilities, the pitches… There is no where else like that, it's the best I've seen, there are no words to describe it," explains the young Bulgarian forward during a quiet moment at the Marcet Easter Week campus. "This is my fourth time here. Whenever I'm not training at Bayern, I always come to Barcelona. I do not want to waste any opportunity to improve and Marcet helps me in that."
"Every session you have to show that you deserve to be there, to the technicians and your teammates"
What Valentin most values are his technical improvements. "Marcet has taught me a lot in this sense. They have also helped me progress in muscular and cardiovascular resistance. My family and I have tried many different campuses and so can definitely say that this is the best. I first participated in the intensive Summer courses in 2016. Every day they help me improve because we train a lot, it's a very intensive course".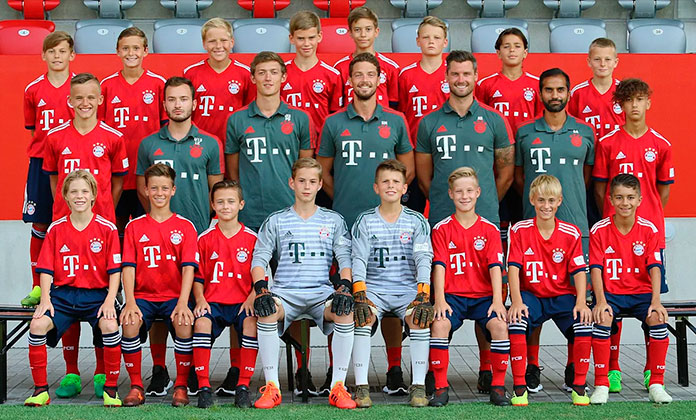 The Bayern forward is used to working hard. "The training in Munich is very demanding. Every session you have to show that you deserve to be there. And not only to the technicians, but also your teammates," the young footballer says proudly. At 12 years of age, he still has a lot to prove if he wants to become a professional footballer when he grows up. But for now, no one doubts that Valentin is on the right track.